Goal Setting, Multi Tasking to Single Tasking, Evaluating and Motivating your Teachers, Communication so they listen, Interviewing to Hiring to Orientation, Successful Staff Meetings, Leading your team to perform higher-best practices, Professionalism in the Childcare Field, How to be a team player, and many more!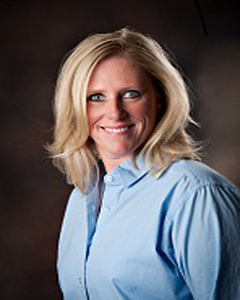 Aleta Mechtel, President of Children of Tomorrow Learning Center, has had a life-long passion for education.  Since 2000, Aleta has helped guide parents in finding the right care for their children. Children of Tomorrow Learning Center offers a wide range of programs for children that creates a strong foundation and a safe and educational experience before entering elementary school.  Aleta believes in having a superior staff and focusing on exceptional academics, one-on-one interaction and meeting each individual need of every child.  Children of Tomorrow Learning Center was awarded "Best Childcare in Carver County" 4 years in a row.
After 13 years of experiencing the challenges of staffing a childcare center on a day to day basis, October 2012, Aleta opened another business to help staff classrooms when their teachers cannot be there.  Her new business is Teachers for Tomorrow, a substitute teacher placement company.  In addition to her new company TFT, Aleta is currently coaching and consulting childcare directors and the owners of childcare centers nationwide to achieve the same success as she has experienced.
A big believer in Cancer Research, Aleta and Children of Tomorrow supports numerous organizations and activities in this area including the Movember-raising awareness for men's cancer, Susan G Komen 3-Day for the Cure, Race for the Cure, personal donations, and Children's Hospital Cancer Research.
Aleta is a mother of 2 beautiful children and married to the most supportive husband.  Without the support of her family, Children of Tomorrow and Teachers for Tomorrow would not exist. Aleta is a qualified educator graduating from Mankato State University with Bachelor of Arts Degree in Elementary Education with a Concentration in Kindergarten.  Aleta knew she wanted to work with children from her first babysitting job.
Accreditation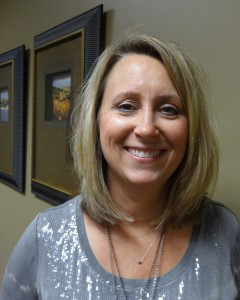 Kate is a Recruiter with Teachers for Tomorrow. In this role, Kate coordinates all aspects of college recruitment, including creating job posts on college career sites, contacting campus career coordinators and contacting recruits directly through emails.
A big believer in NAEYC accreditation, Kate supports high quality early childhood programs. She has been active in the early childhood field since 1988, with many different positions held throughout those 25 years.  Her most recent experience has been working as a recruiter for a substitute teaching Placement Company, Teachers For Tomorrow.  She has also continued consulting with programs that wish to go through the NAEYC accreditation process and want support along the way. She has consulted and successfully led approximately 35 centers through accreditation or re-accreditation.  Her consultation role includes: step-by-step directions to move successfully through the process, creating realistic timelines for the center to meet deadlines, educate staff on all 10 standards of accreditation, review all correspondence with the academy, and be available for all questions that they may have.  Her passion for the accreditation process truly comes from the staff she has helped feel success as they work through and make the changes that might be necessary.  Her goal for each center that she assists is to make sure they learn, understand, and implement the NAEYC standards, not only for a day, but also as a way of life for them.
•    Kate is a qualified consultant and holds the B.S. degree with all Masters courses complete in Early Childhood Education from South Dakota State University, Brookings SD.
Kate is no stranger to Early Childhood Education, having spent 15 years as a teacher and a director, which taught her the importance of hiring well educated, good quality early childhood educators.
Kate has more than 25 years of childcare experience in Early Childhood Education.
•    Prior to starting her childcare business, Kate spent 3 years as a Child Life Specialist.
•    Before joining Teachers for Tomorrow in 2014, Kate worked for 25 years with Knowledge Learning Corporation in a variety of roles that included teacher, assistant director, director, and finally as a consultant.
Financial Management, Business Development, Valuation, Acquisition and Sales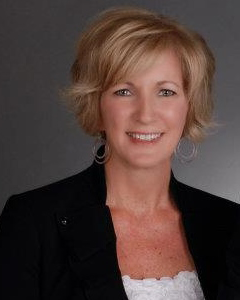 Kathy has worked for 29 years in the education industry in a broad range of roles.  She began her career in public accounting, focusing on tax and auditing. She progressed through financial positions of increasing responsibility, ultimately becoming COO for a growth orientated educational organization. Under her management the company grew from five to 125 sites with operations in multiple states.  Throughout this time, Kathy developed experience in growth strategy and management, target selection, pricing and negotiation, culture analysis and process development, and post-closing integration that led to success. In 2003 Kathy formed Strategic Solutions Group Advisors (SSGA), and used her broad experience base to support the needs of buyers and sellers in the education industry. SSGA has successfully closed more than 200 educational sites.  In addition, SSGA focuses on providing metrics and training to support the improvement of the financial health of owners and managers.
Payroll, Payroll Taxes, Year-End filings, IRS Negotiations, Tax Levies, Garnishments, Accrual tracking, 401k & IRA plans, organizational skills for a flawless payroll.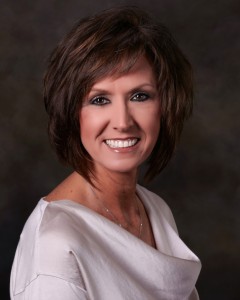 Tanya Neville became President of Time & Payroll in Wilson in 2012.  Prior to that, she was senior accounts manager for the business for 6 years.  Within her first year of owning the business, the client base increased 20%.  Previous to this, Tanya processed payroll manually for her family's businesses.  Combining a mix of payroll and tax management, she has over 25 years of experience in the payroll industry.  Tanya's main goal is to help her clients with their payroll needs, whether that is a trip to their office or a phone call.  Customer Service is high priority for Tanya.
Employee Relations, Employment Policies and Procedures (e.g., Employee Handbooks, Operations Manuals), Human Resources Compliance, Hiring, Discipline, and Termination Strategies, Human Resources Management Training, Internal Investigations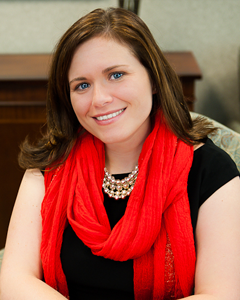 Mimi Soule
Born and raised in North Carolina, Mimi moved to London, Boston and Washington, D.C. to go to school, work and play.  She relocated back to her home state in 2008 and has since focused her time and energy on her family, friends and building her business (in that order).  Mimi has over a decade of experience advising business owners on internal structure and strategies to avoid risk and liability.  An attorney by trade, Mimi enjoys the proactive side of management consulting – teaching business owners and managers how to avoid costly legal headaches. Mimi is a founder of monocleHR , a Human Resources management training firm, and also the founder of Soule Employment Law Firm.  She established the firm to assist business owners, managers, fellow entrepreneurs and non-profits with legal compliance matters involving the relationship between a business and its staff.   Her law firm provides employment law advice and counsel on legal risk (e.g., strategies to avoid lawsuits), prepares employment-related contracts (e.g., employment agreements, independent contractor agreements, non-disclosure agreements), and defends employers against employment-related claims before administrative agencies (e.g., the Equal Employment Opportunity Commission, the Department of Labor, and the NC Division of Employment Security). Mimi received her undergraduate business degree from Wake Forest University and her law degree from Boston University School of Law.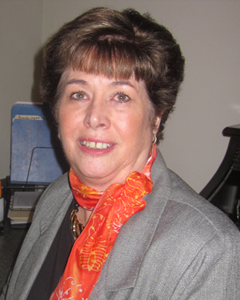 Deb King
Hailing from a large Italian family in New Jersey, Deb moved to North Carolina in 2002 with her husband, Tom, and dog, Diva.  Although Deb has lived in the South for over a decade, she has remained true to her New Jersey, Italian roots and, of course, the accent.  Deb has more than 25 years of experience working in the ever-changing field of human resources – helping business owners and managers build and manage a strong workforce. Deb is a founder of monocleHR , a Human Resources management training firm, and is also the founder of DJK HR Consulting.  She established the consulting firm to assist small and mid-size businesses – primarily those without a dedicated HR presence in-house – with human resources guidance.  Specifically, DJK HR Consulting offers clients advice and counsel, fractional HR support, and project-based services, such as preparing employee handbooks and job descriptions. Prior to founding DJK HR Consulting, Deb worked in human resources in the garment industry, the staffing industry and also with a Professional Employer Organization (PEO).  In addition to working in a human resources role, Deb has also worked in employee insurance – assisting businesses with property and casualty insurance and workers' compensation coverage.
Multi-site management, Staff Motivation and OnBoarding (Orientation) Processes, Child Care Management, Access to Cash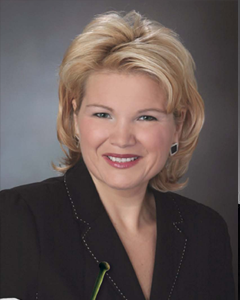 Over the past 30 years, I have been given the opportunity to influence early care and education programs that care for millions of children through direct service,
training directors, and leading a national association. As child care is embedded into our culture, the trend is not predicted to recline but increase with more moms entering into
the workforce. That is why it's critical to increase the level of quality in child care centers and assist parents in how to choose the right fit for their family.