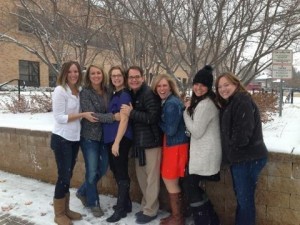 For Administration:
Praising and Rewarding staff for little or no cost: a director's guide to tackle turnover, build a dedicated staff and raise morale.
Directing a childcare program has its challenges; one of the biggest is staffing concerns. In this session the presenter, who has been a director for 24 years, will give examples of how directors can support their staff, reduce staff turnover, raise staff morale and build dedication for little or no cost. Participants will be asked to share innovative ideas that they have used. We will also discuss obstacles in achieving the desired outcome. Participants will leave with practical information to put to immediate use in their program.
Zero to Hero
Directing a childcare center has its challenges, one of the biggest is hiring and retaining staff. Even when we follow all the proper guidelines in hiring and interviewing, new employees can often turnout to be less than perfect. This workshop will guide a director through the steps of turning a less than acceptable staff member either new or long timer into a valued staff member or setting them free!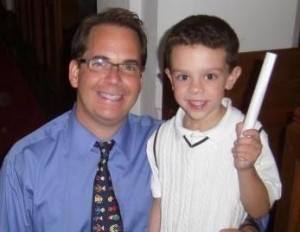 For Administration or Classroom Staff (I can take these either way)
Don't Waste a Crisis; where there's a will, there's a way - a story of perseverance during tough times!
When bad things happen we have a choice to either give up and go home or stand up and fight! Remember that saying "fight or flight". In this keynote I tell my story of being knocked down and how I decided to take control and do it on my terms. It wasn't always easy or pretty but I fought my way back. This is an inspiring story of a director who brought his early childhood program through a natural disaster and came out on top! I didn't make it on my looks, brain or my family's money because all 3 are mediocre! I will also share stories of some of the most seemingly talented people like Julia Child and Lucille Ball and how they were discouraged and told they would never make it. I'll share my story of how my center was destroyed, how we came back and where we are now. You'll leave uplifted with a sense that anything is possible as long as you have humor and perseverance!
Avoiding Burnout by Finding and Keeping your Happiness
Happiness is like the air we breathe, we don't think about it unless it isn't there. Where do you fall on the happiness scale; moody, grouchy, or Mary Poppin's?
I will share practical steps that we can put into place. With some minor adjustment it will align us to be happier in our daily life. No matter where you land, come learn to be a HAPPIER person and make the people around you HAPPY!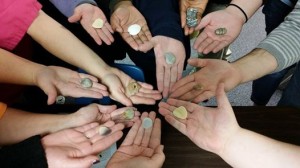 For Classroom Staff:
A Guide to Early Childhood/Preschool Classroom Management
Controlling a group of children can often seem like herding cats! We've all heard the description that a well-run preschool classroom is controlled chaos. Some of the troubled areas are transitions, over used rules, disciplining the whole class and using "No, don't, quit and stop". I will share what I have learned from people like Becky Bailey, the Environment Rating Scales and from being a director for more than 20 years. You'll leave with practical steps for directors to take back to their staff to help the new and seasoned staff become more effective in the classroom
To request Vernon for an event complete the form below: